World Citizen is a nonprofit organization based in Saint Paul, MN with a mission to empower communities to educate for a just and peaceful world.
Learn more about us, or join us for Peace Education or as a Peace Site
!
Five Peace Actions guide our work: (1) SEEK peace within yourself and others; (2) 
REACH OUT in service; (3) 
PROTECT the environment; (4) 
RESPECT diversity; (5) 
BE a responsible citizen of the world.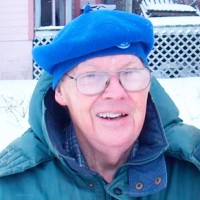 Lynn Elling, Founder of World Citizen
World Citizen Founder Lynn Elling, passed away February 14, 2016, at the age of 94. Lynn founded World Citizen in 1972 in response to witnessing war and destruction while serving in WWII as a naval officer. Since then, World Citizen has worked effortlessly to empower communities to educate for a just and peaceful world. Through our Peace Site and Peace Education programs, Lynn's vision and commitment to peace will continue to flourish.
Read tributes from board and staff, past and present
Donate to World Citizen in memory of Lynn
Read Lynn's obituary
 

| | |
| --- | --- |
| | Online Peace Education Courses focus on principles, frameworks, and practices, including conflict resolution, human rights, service learning, cultural understanding, and the intentional structures to create peaceful communities. Learn more |

| | |
| --- | --- |
| | Becoming a Peace Site is a wonderful way to build community. Peace Sites can be located at schools, congregations, community centers, businesses, and more. World Citizen offers Peace Site kits for you to get started. Learn more |

| | |
| --- | --- |
| | Onsite Peace Education Workshops are an opportunity for you to connect with other individuals, share ideas, and feel supported in peace keeping efforts in your communities. Workshops include guest speakers, discussions, and networking. Learn more |

| | |
| --- | --- |
| | There are hundreds of Peace Sites across the world. Use World Citizen's map to find sites near you that you can visit. You can also get in touch with us if you're interested in having your Peace Site added to the map. Learn more |
 


 
 

Recent News

Lakes International Language Academy named international peace site

Lakes International Language Academy recently concluded its inaugural international language and cultural exchange program, "Camp Dragon – Mandarin By The Lake", which brought 18 Chinese students ages 10 and up and ...


Posted

Aug 12, 2016, 7:36 AM

by Dan Thiede
Register now for October 25 Peace Education Workshop featuring Zoe Weil World Citizen is pleased to announce that Zoe Weil, a pioneer in the humane education movement, will be joining us for our Fall 2016 Peace Education Workshop on October 25 ...
Posted

Jul 25, 2016, 7:41 AM

by Dan Thiede
Students can explore peace on the 2016 Peace Matters Expedition Outward Bound Peacebuilding is pleased to announce the June 2016 Peace Matters Expedition, an interfaith exploration of peace. The program is offered in partnership the Nobel Peace Prize Forum and ...
Posted

Apr 30, 2016, 6:27 AM

by Dan Thiede